Nowadays, the simulative modelling of components, machines and processes presents an indispensable tool for engineers of all disciplines. Simulation technology allows making early statements about the service life of components and their interaction can be verified efficiently. The ISW develops and uses therefore simulation technology through all stages of production engineering: In the field of mechanical analysis of machine components by means of finite element and multi-body methods, in analyses and evaluations of the dynamic behavior of mechatronic systems, in the design of electrical and electronical circuits as well as for the virtual modelling of entire plants and processes for virtual commissioning.
Get in touch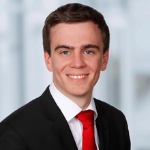 Florian Jaensch
M.Sc.
Research Assistant "Virtual Methods for Production Engineering"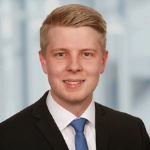 Colin Reiff
M.Sc.
Research Assistant "Mechatronic Systems and Processes"