We are doing interdisciplinary research in technologies for production and automation of after tomorrow. The industrial applicability is always in the focus. Our research activities include the following key topics.
The ISW advises companies on research topics dealt with at the institute and thus helps to ensure the knowledge transfer from fundamental research to the industry. Moreover, companies are being supported in the implementation from prototypes to new products according to their requirements.
Consulting and development:
Control concepts, architectures and algorithms
Communication technologies (OPC UA, sercos, ProfiNet, EtherCat, TSN)
Special machines
Modeling and simulation
Module-based engineering
FPGA solutions
Machine and component optimization
Design of drives
Software architectures
Technology consulting
Regulatory processes, parameterizing and methods
Additive manufacturing
Positioning accuracy analyses for drive systems
Security analysis of controls
Training courses and seminars:
Position Control Seminar
Control Technology Forum
Industrial Working Group Simulation Technology
Ethernet-based Communication (OPC UA in control and automation engineering)
Hardware-in-the-Loop-Simulation
Stuttgart Production Academy
Get in Touch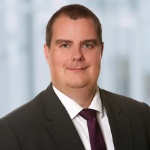 Armin Lechler
Dr.-Ing.
Deputy Director
Managing Chief Engineer