The institute is integrated into the faculty 7 "Engineering Design, Production Engineering and Automative Engineering" of the University of Stuttgart. The research focus of the ISW is the conception and application of control-technological means for automation of machine tools, robots and other production facilities. The emphasis is here on the conception and development of planning systems and engineering methods, real-time-capable simulation of production and material flow systems, the design of new, also cloud-based control architectures and industrial communication, drive, measuring and control technologies. The lecture material derived from this imparts knowledge of the current industrial automation technology, not only related to machine tools and industrial robots.
Research and development
Fundamental research and practice-oriented development
The ISW works equally in fundamental research and practice-oriented development. The latter is conducted in close cooperation with the industry. This allows students to write exciting theses which are "on the pulse of time". Besides the deep technical knowledge, they acquire valuable qualifications in project handling, scientific work methods and direct contact to industrial enterprises in the field of automation engineering. Thus, numerous opportunities for a successful career start are provided.
Practice-oriented testing
We place particular emphasis on practice-oriented testing of the results; these flow into the lectures, but also into courses and seminars for experienced engineers. Working in industrial projects also offers the possibility to prepare students for their future tasks by gaining personal impressions and contacts.
Range of lectures, internships and seminars
In our diverse range of lectures, internships and seminars you will surely find a suitable one, no matter whether you study machine engineering, mechatronics, technical cybernetics, technology management or medical engineering:
Control engineering with drive systems
Control engineering of machine tools and industrial robots
Applied control engineering in production plants
Robotic systems – applications in industry and service
Automation in assembly and handling technology
Modelling, analysis and design of new robot kinematics
Planning of robotic systems
Production Information Technologies
IT architectures in production
Control architectures and communication technologies
Development of scientific software
Oil hydraulics and pneumatics in control engineering
Mechatronic systems in medicine
Bionics
Get in touch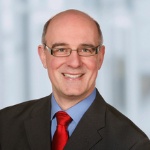 Michael Seyfarth
Dipl.-Ing.
Academic Senior Councillor, Student Affairs