Quality and performance of manufacturing processes strongly depend on the static and dynamic behavior of the machines being used. The overall behavior results from the coupled interactions between the machine components. For this reason, further development of the components and research into alternative approaches is essential in order to meet the increasing requirements of machinery and plant engineering.
The ISW researches the further development of common drive systems (ball screws, rack and pinion drives, linear direct drives) as well as novel feed drive concepts and special kinematics. This includes dimensioning, assembly, commissioning and accompanying FE simulations as well as experimental investigations.
Our wide range of test stands facilitate comprehensive testing of different drive systems in different performance classes. Our services include accuracy testing, frequency response measurement, modal analysis, process force measurement, ballbar testing and electrical performance analysis. Both individual components and integrated systems are considered. Furthermore, we use parameterized dynamic simulation models of common drive systems and robots (industrial robots, cable-driven parallel robots) for the time-efficient investigation of components, assemblies and overall system.
Get in touch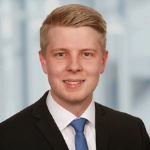 Colin Reiff
M.Sc.
Research Assistant "Mechatronic Systems and Processes"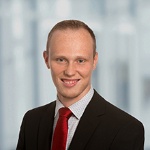 Nico Helfesrieder
M.Sc.
Research Assistant "Drive Systems and Motion Control"