Controlled electrical drives have become an integral part of almost every industry sector. In the field of production engineering, the fast, precise and robust setting of position or speed presents a key challenge. In the area of feed drives, predefined paths have to be implemented exactly and, at the same time, interferences eliminated. The ISW does research in implementing new control methods and structures for improving precision, efficiency or flexibility of drives  in order to open up new applications.
We work with a wide range of technologies from different manufacturers and we have various test benches for examining drive-oriented questions in detail as well as in combination with a production plant. Here we use high-performance computing platforms as, for example, FPGA for faster calculations and more flexible architectures. Thus, we can apply new methods, starting with setpoint generation up to power semiconductors and process measured values required for controlling accordingly.
During the optimizaation of performance, flexibility and energy efficiency, we always consider the individual challenge of each application. Besides the feed drive of machine tools the field of robotics needs to be mentioned, which is constantly gaining in importance.
Get in touch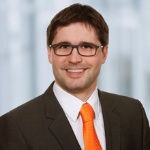 Dipl.-Ing.
Group Leader Drive and Control Engineering/Mechanical Engineering