Background
With the increasing digitization of industry, new value chains are becoming feasible. The exchange of data opens up potential savings, synergies and added value. Data is becoming an economic asset and enabling new business models. However, these opportunities also give rise to new risks, which is why data security, data integrity and data sovereignty play a central role. For small and medium-sized enterprises in particular, these are high barriers to entry. For these reasons, among others, the European data infrastructure GAIA-X was launched. Standards-based, but also customizable or decentralized building blocks offer here a counterbalance "Made in Europe" to proprietary, monopoly-like solutions of non-European providers. By specifying data and infrastructure ecosystems, the basis for trustworthy and secure information and business models is created.
Problem statement
Companies currently use the data collected from machines and systems primarily for internal optimization and services. The next big step is the cross-company use of this data. However, this will result in new requirements for the data and, consequently, new challenges in implementing these requirements. For example, proving the correctness of the data is a challenge that does not exist if the data is only used internally within the company. However, if costs are to be calculated or orders placed on the basis of the data, mere trust is no longer sufficient - proof of correctness is required.
Goals
The goal of the COSMIC-X research project is to realize three exemplary use cases for data-based business models of industrial companies based on GAIA-X infrastructures. In a first step, the requirements for cross-company data exchange are defined. Together with the technology partners, current technologies such as blockchain, federated learning and containerization will then be considered as possible solutions. The path to GAIA-X-compliant solution concepts is supported by close cooperation with the scientific project Uranos-X.
Get in touch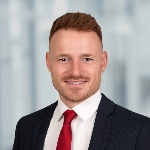 Nicolai Maisch
M.Eng.
Research Assistant "Industrial Control Engineering"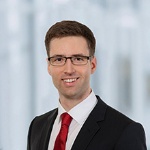 Wolfgang Bubeck
M.Sc.
Research Assistant "Real-time communication and control hardware"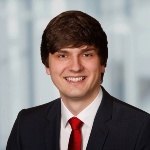 Timo König
M.Sc.
Group Leader "Industrial Control Engineering"