Additive manufacturing is an increasingly emerging technology whose current challenges are focused on three main areas: Poor product quality, inadequate process characteristics and a low degree of automation. The ISW addresses these issues by developing various tools and methods. New kinematics and suitable path planning algorithms allow, for example, the production of load-optimized components. Through modeling and simulation in conjunction with the expansion of an open control platform, the printing process can be better understood and controlled. The efficiency and degree of automation of the process are enhanced with the help of a generic control architecture for extrusion processes and the development of production strategies for hybrid processes. When using and developing these tools, ISW relies on its many years of experience in the research fields of control algorithms and architectures, drive control, simulation and machine engineering, and it also benefits greatly from its interdisciplinary expertise.
Get in touch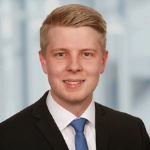 Colin Reiff
M.Sc.
Research Assistant "Mechatronic Systems and Processes"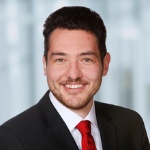 Carsten Ellwein
M.Sc.
Group Leader "Software and Engineering Methods"